Green energy solutions for the
Isle of Man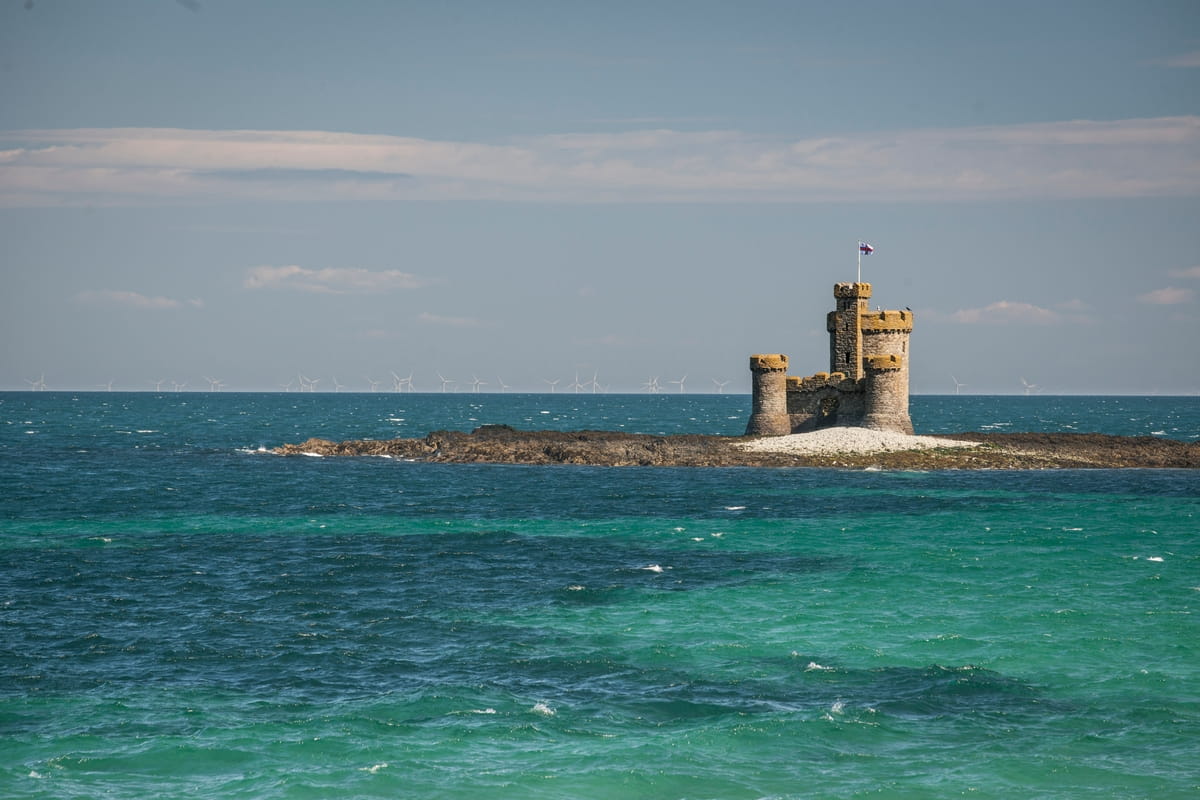 Ørsted is a renewable energy company that takes tangible action to create a world that runs entirely on green energy.

We recognise that to protect our shared home from the twin crises of climate change and biodiversity loss, we need to become better at powering it with green energy.

That's why we're working with the Isle of Man Government to support its ambitious renewable energy and net-zero emission targets.

We are working with the Government to develop the Isle of Man's first offshore wind farm and usher in the long-term benefits of the green transition through economic investment, skills training, and long-term job opportunities.
A global green energy leader
Our international headquarters are in Denmark, the country where we built the world's first offshore wind farm in 1991. Since then, we've gone through our own
green transformation
. We've gone from being one of the most fossil-fuel intensive energy companies in Europe, to being a renewable energy leader and ranked one of the world's most sustainable energy companies by Corporate Knight's 2023 Global 100 index of the world's most sustainable corporations.
We develop, construct, and operate offshore and onshore wind farms, battery storage and solar projects across Europe, North America, and Asia. We also have a Power-to-X business that offers green hydrogen solutions. Our aim is to develop and deploy market leading renewable energy solutions at scale that benefit the planet and our customers alike, while also further driving down the costs of renewable energy.
Explore our renewable energy solutions
Ørsted has 12 operational offshore wind farms in the UK, with an installed capacity of 5.6 GW – enough green energy to power over 6 UK million homes. This includes eight offshore wind farm projects located in the Irish Sea between the UK and the Isle of Man. It's newest array, Hornsea 2 off the coast of Yorkshire, is the world's largest offshore wind farm and makes a significant contribution to Ørsted's global ambition of installing 30 GW offshore wind by 2030.
Globally, Ørsted currently has approximately 8.3 GW offshore wind in operation, around 2.2 GW under construction and another almost 11 GW of awarded capacity under development.